By default landlords are resonsible for paying the small processing fee associated with ACH transfers. However, we have now introduced an option for landlords to assign the fee to the tenant should they desire.
For Landlords
Assigning online payment processing fees to your tenant can be done when enabling ACH payments on the lease, or at a later date by editing the lease settings.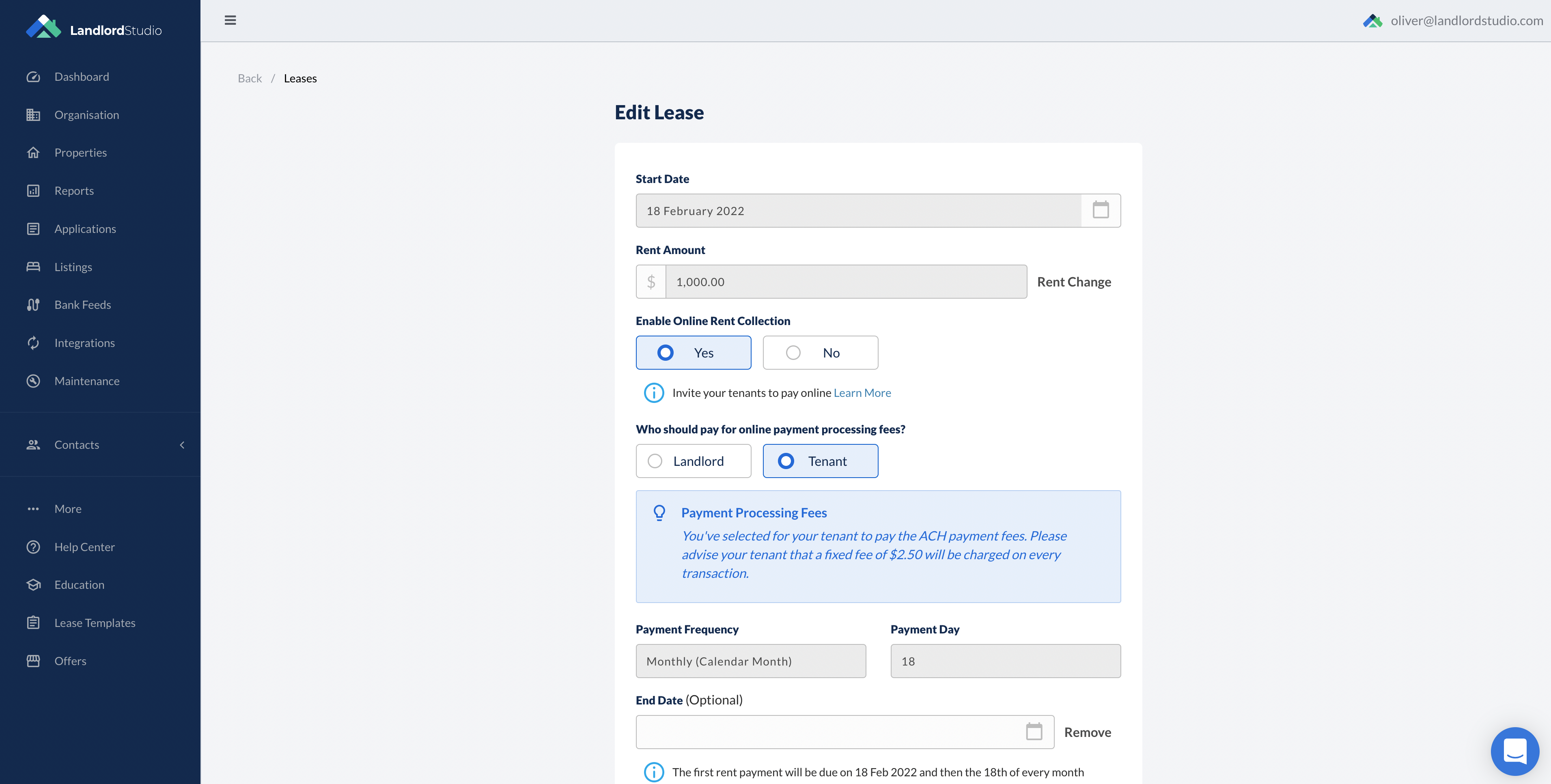 Select "Enable Online Rent Collection".
The system will then offer you the option pass the fee onto the tenant.
Tenants pay a flat fee of $2.50 per transaction. This is added onto their rent amount and collected when they initiate their rent payment.
For Tenants
Tenants will be asked to review the payment amount and okay the convenience fee.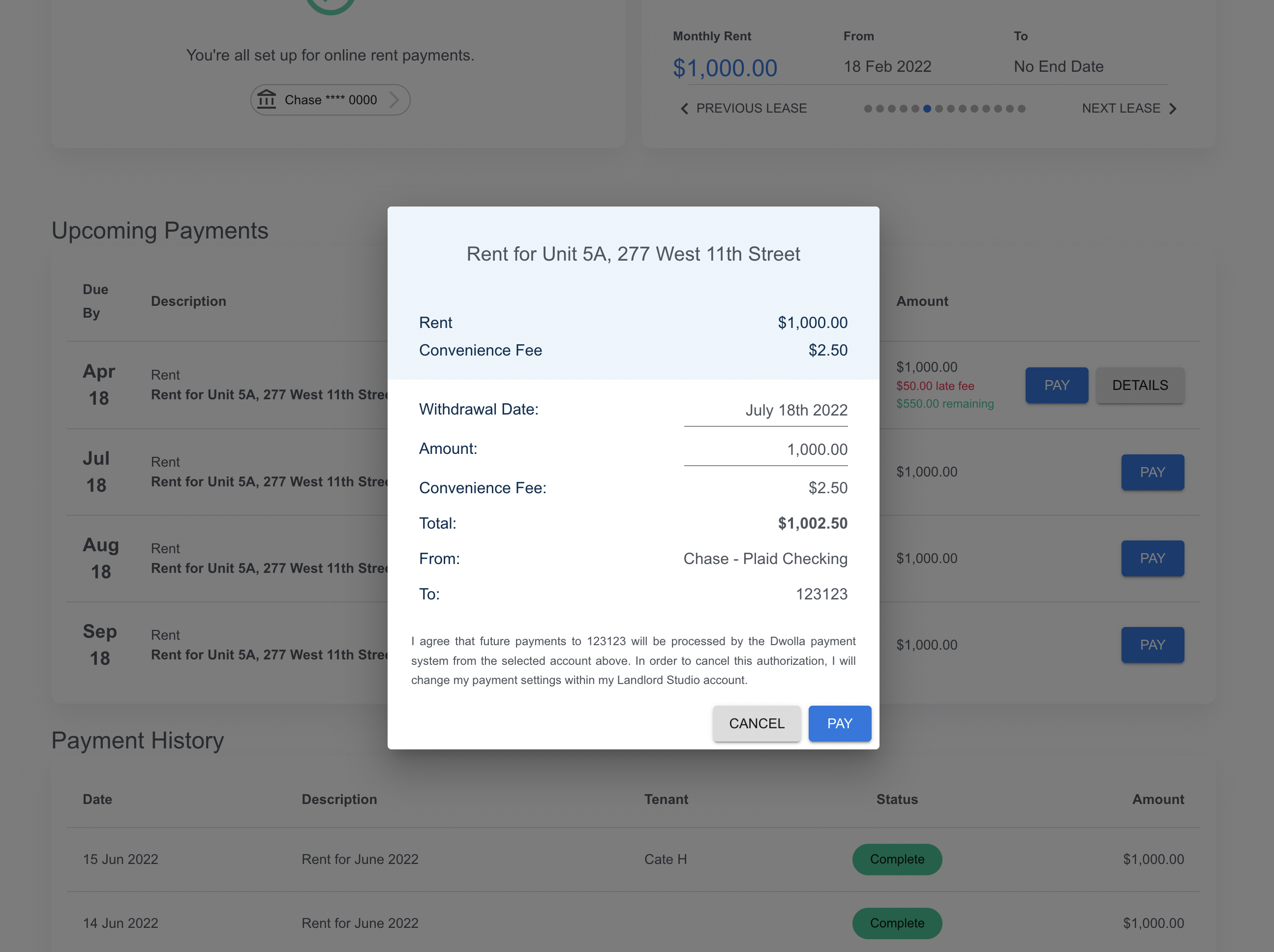 Then to select how many days prior to the rent due date they want the payment to be initiated.
ACH transfers take 3-5 working days to process so we recommend tenants set the payment schedule with this in mind.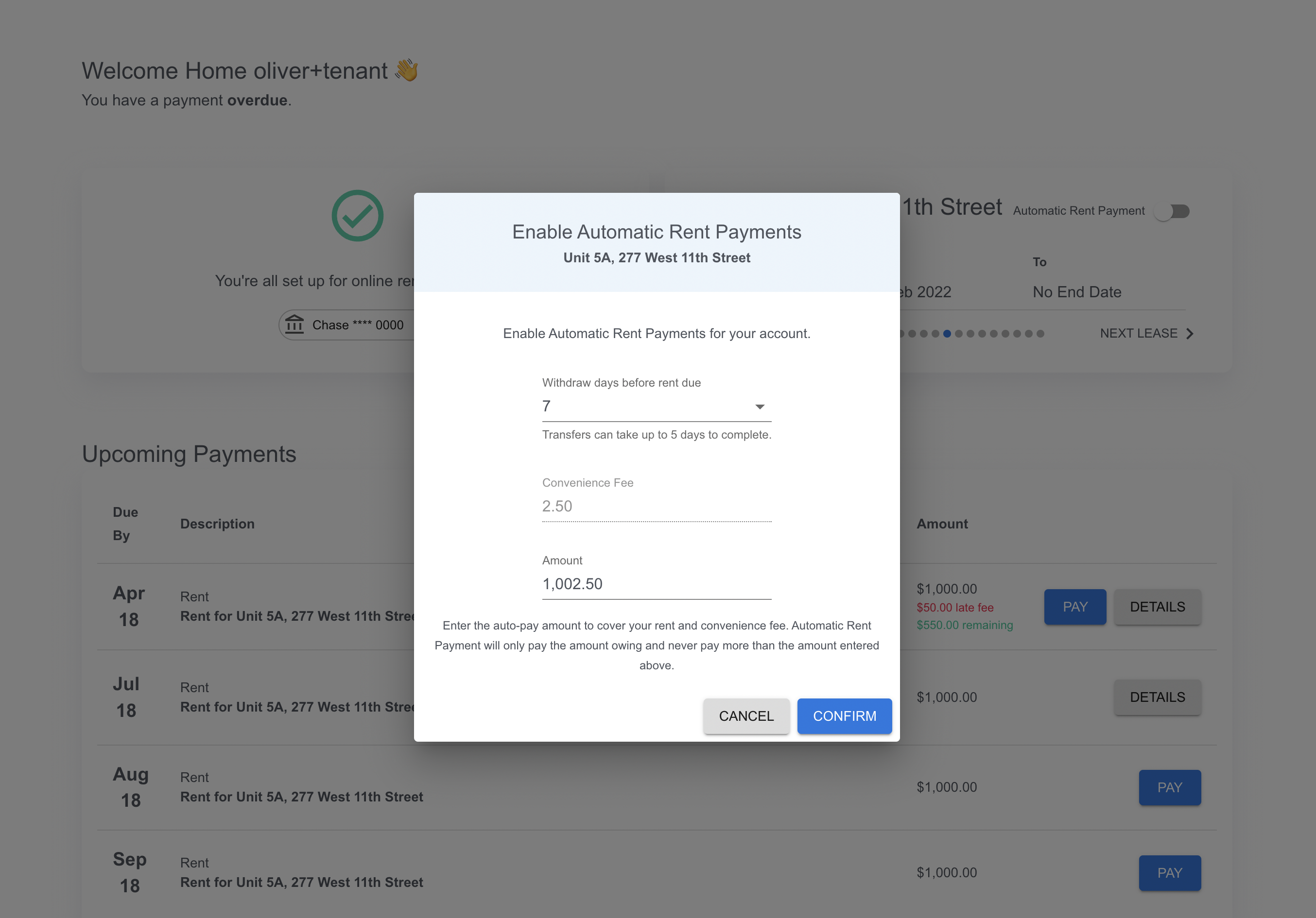 Finally, they will need to confirm.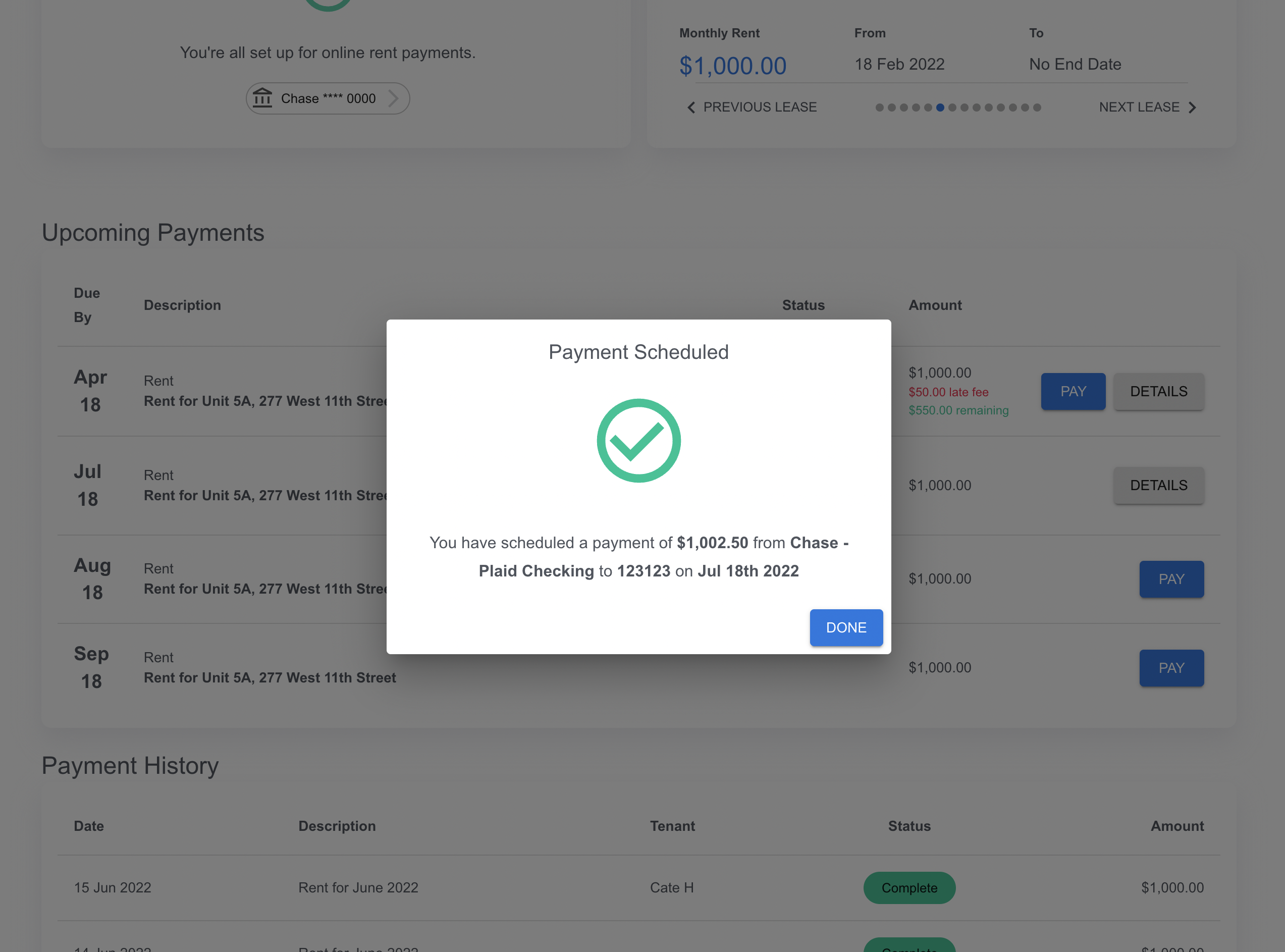 If they have automatic payments enabled already and you choose to assign the fee to them, auto-pay will be turned off and the tenant will be asked to review the amount and update their re-set the autopsy feature.